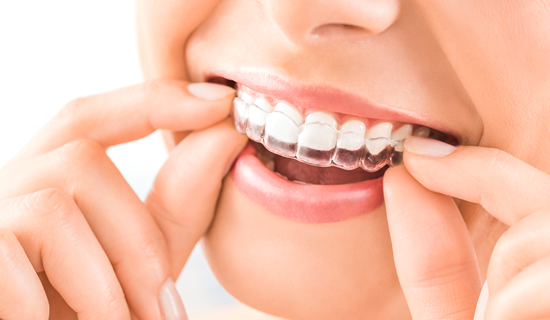 Stay Ahead of The Game with Our Clear Aligner Courses
General
If you want to be a specialist in clear aligners, BOSS is the way to go. We provide comprehensive education on clear aligners, emerging orthodontic technologies and their applications in the real world.
Benefits of our clear aligner courses
Orthodontist-led training and 1-1 orthodontic coaching
Comprehensive education on clear aligners, emerging orthodontic technologies and their applications in the real world.
Focus on clear aligner treatment and digital / virtual orthodontic technologies
Access to letters, templates, in-office demonstration and protocols online from an experience clear aligner driven orthodontist
Strong focus on clear aligners such as that is broad and involves many appliances such as Invisalign, Spark, AngelAlign, SureSmile, etc.
Experienced specialist orthodontist lecturer like Dr Vandana Katyal, with over 1000+ clear aligner cases treated.
We are pleased to provide you with some online orthodontics courses that are accredited in Australia and the UK. Here are more insights that can help you to gain a better understanding of them
10905NAT Graduate Diploma (Australian Accredited)
This Graduate Diploma of Digital Orthodontic Treatments is the most comprehensive and innovative clear aligner course available to active dental professionals. It is an Australian-accredited qualification, led by one of the most pioneering and leading Orthodontists globally, Dr Vandana Katyal.
It is evidence-based and focused on problem based learning with a high volume of cases diagnosed and treated with clear aligners – all presented for you in video formats via a 24/7 e-learning portal. You will also have access to our case discussion forum app with a large number of other practitioners giving valuable feedback to your questions.
Participants will have access to 3 levels of Orthodontist-led support and mentorship via
a secure online group discussion forum and a private channel to directly ask, the group or the orthodontist, questions about case selection and diagnosis as well as risk management.
a live and interactive group case discussions webinar where participants can share your screen and directly ask your questions to the orthodontist or other members.
Individual 1-1 online coaching sessions with an orthodontist These are best for in-depth treatment planning and designed to assist participants with their final case submissions for their assessments.
Postgraduate Diploma in Digital Orthodontics ( UK Accredited)
The Online BOSS Postgraduate Diploma in Digital Orthodontics is the most comprehensive clear aligner course available to dental professionals. Chat forums are available 24/7 for coaching and mentoring online. Our e-learning portal and online library are also available 24/7.
With extensive orthodontist-led support, we strive to provide you with the most updated evidence-based knowledge and orthodontic skills necessary to confidently identify and diagnose orthodontic cases.
Digital Orthodontic Treatment Practice Course
This CPD course is designed for Dental and Oral Health Therapists as well as Dental Hygienists to be a successful auxiliary to an orthodontic practice focusing on clear aligner techniques and emerging virtual digital technologies.
Delivered entirely online, the Orthodontist-led course requires around three hours of self-paced study a week over a six-month period. The course provides access to secure chat and support forums, as well as an online dentistry library and is accredited for 75 CPD points. We provide high-definition videos of all clinical demonstrations, along with notes, templates, and handouts.
Learn how to support the dental practitioner for clear aligner treatments, at your pace with flexible 24/7 online learning.
Access to a secure online chat forum with BOSS participating dentists and auxiliaries to ask clinical questions, network or get opinions.
Access to an online dentistry library via ScienceDirect.