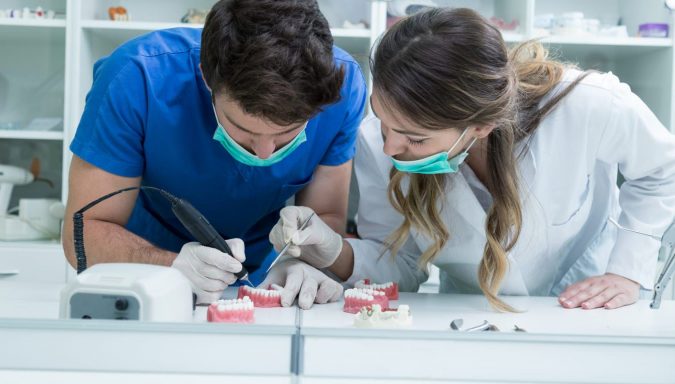 Orthodontic Training for Assistant
General
If you love helping people feel more confident about their smiles and forming meaningful relationships with patients. Becoming an orthodontic assistant means you get to help people get their smiles back in one of the fastest-growing fields out there. Orthodontic training for assistants has a rewarding career as they provide patients with treatment and follow-up care, but there is always room for further education and to expand your skill set. What better way to advance your career than to train as an orthodontic assistant?
Orthodontic Training for Assistant Can Boost Your Career
Create more opportunities
Training as an orthodontic assistant gives you the opportunity to expand your skill set. You will learn how to work with the latest dental appliances, assist in helping dentists develop an adequate treatment plan, and learn to use the terminology needed to communicate with patients. When it comes to orthodontics, patients will be more likely to go with the treatment plans they feel most comfortable with, this is where an orthodontic assistant's skills come in.
As an orthodontic assistant, you will have more career opportunities since general practitioners seek assistants who are cross-trained in multiple specialties. You will also be able to do clinical tasks such as taking x-rays, facial photographs, making dental moulds, fabricating dental appliances such as whitening trays and get involved in modern orthodontic appliances and techniques based on comprehensive and instructive knowledge in orthodontics.
Orthodontic training for assistants is a great chance to be educated and be aware of how important orthodontics is in dentistry. This will create more opportunities for you to assist dentists and orthodontists for a range of patients. Whatever the case is, you are properly trained with the skills necessary to confidently assist the dental practitioner to identify and diagnose orthodontic cases.
Fast career advancement
Like most jobs, it may take time to boost your career to the next level. The training period for orthodontic assistants is relatively short. By taking courses, you can become an orthodontic assistant in just a few months. This means that you will soon be able to get out there and start working alongside orthodontists and general dentists performing orthodontic treatments. Developing new skills and earning an income will go hand-in-hand.
Becoming an orthodontic assistant has multiple benefits. It is a wonderful opportunity to learn a new set of skills and you could even jump into a more desirable position if you have the proper certifications.
How To Become An Orthodontic Assistant
First, you do not need to have formal education or experience in order to apply to orthodontic dental assistant jobs.
Optionally, you can also participate in a dental assistant externship in institutions such as TAFE to gain more experience and knowledge about orthodontics in a clinical setting, which gives you the upper hand of working with other dental professionals when applying for a dental assistant position.
Remember to create a resume and emphasise on your knowledge and skills in specialised orthodontic duties. Then you can start finding a program that works for your schedule, needs, and budget. Make sure your program complies with the certification requirements of your state.