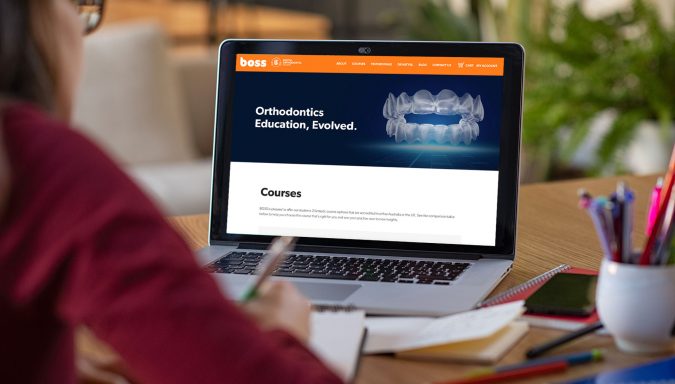 Online study benefits students and our planet!
Dr Katyal's Publications, Uncategorised
KEY TAKEAWAYS
Online study reduces the carbon emissions associated with face-to-face learning
A large part of this reduction is due to the elimination of petrol use from commuting to physical places of study
Energy costs associated with the use of paper and textbooks, still used in many in-person settings, are also reduced
The energy demands of other resources that support physical learning, from furniture to electricity, are also positively impacted
European studies have found that online learning can reduce energy consumption and carbon emissions by up to 90%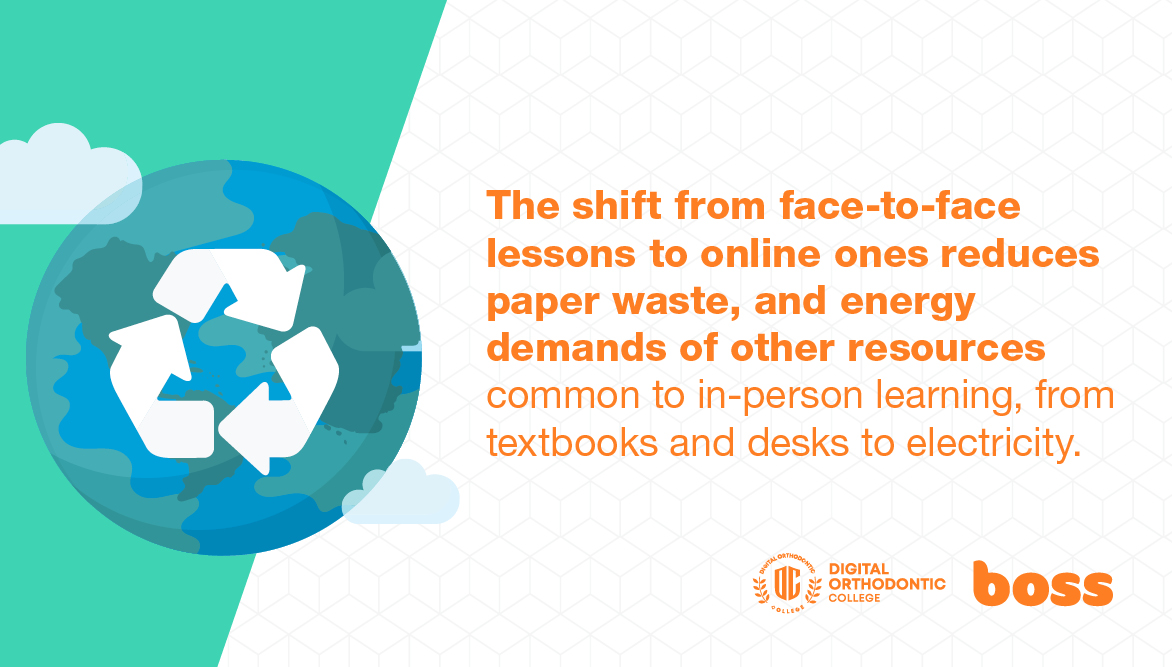 Did you realise that, in addition to being far more convenient for those studying, online learning also positively impacts the environment in a number of ways? At BOSS, we are firm believers in the numerous advantages to students of online study, so the thought that this style of learning is also better for the planet really is the icing on the cake!
The most obvious of these benefits became very visible during the pandemic-induced lockdowns of 2020-21: namely, the huge reduction of vehicles on the roads as people worked and studied from home. The consequence of this was a massive reduction in CO2 emissions. Although his change was forced upon us, it created a mass realisation that not only was remote learning and working a very viable option – it was also a greener one.
There have actually been a number of studies into this over the past couple of decades, since the earliest online courses were introduced. A 2017 study (Versteijlen et al) comparing the environmental impacts of online and in-person higher education in the Netherlands found that "online education allows to achieve a huge reduction in carbon emissions". This finding supported that of a previous 2007 study by the Stockholm Environmental Institute (SEI) which showed that online learning courses resulted in a 90 percent reduction in carbon dioxide emissions, compared with face-to-face courses.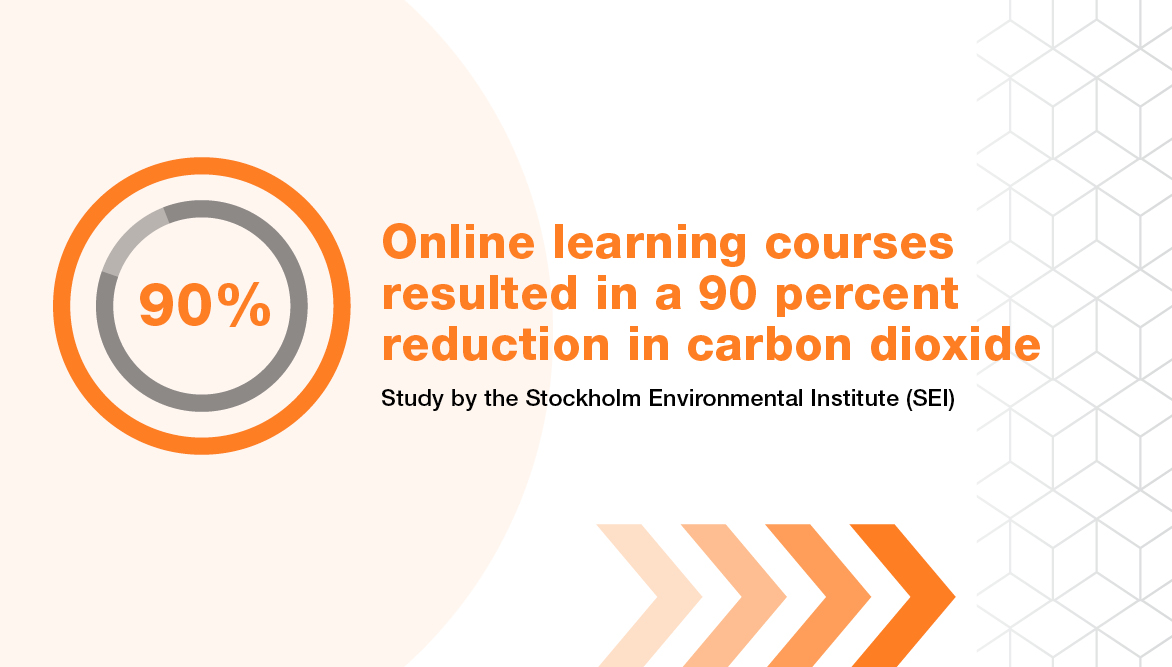 As well as the reduction in emissions from reduced travel, the shift from face-to-face lessons to online ones reduces paper waste, and energy demands of other resources common to in-person learning, from textbooks and desks to electricity.
This isn't to say that online learning leaves no carbon footprint, because any internet-based work still consumes energy (a study by the Boston Consulting Group estimated that it accounts for 2% of the world's carbon emissions). Despite this, however, when weighed against the costs of commuting and all the other energy demands associated with learning IRL (in real life!), online learning certainly appears to have significantly less impact on the planet.
It has been said that the technological adaptations that we have all made in the past couple of years have not only sped up the development of new technologies, but have also accelerated the adoption of these tools by around five years. With the high quality of online learning experiences that can now be delivered, coupled with the widespread acceptance of online work and learning, the barriers to this mode of education that once existed have been knocked down. The additional consideration of benefits to the environment adds yet more reason to embrace the opportunities of online learning. We at BOSS are firmly onboard!