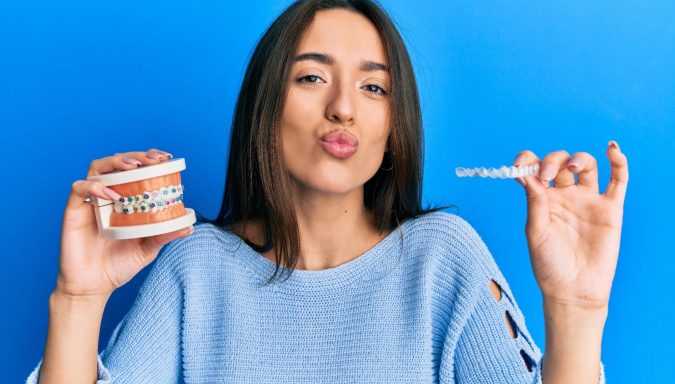 How Adults Can Benefit From Orthodontics
General
Boosting confidence with a simple smile is easy. When it comes to orthodontic treatments, we immediately think of young teenagers smiling. Of course, we all want to look good and have healthy smiles. A good set of teeth also makes it easier to chew on food and smile with confidence. Sad to say, as you get older, everyday damage and weathering takes a toll on your teeth. Fortunately, there's plenty you can do to fix and maintain straight and well-aligned teeth. But first we have to gain a better understanding of why we have so many problems with our teeth.
Dental problems such as cavities and gum disease
Those two are common in Australia, with 3 in every 10 adults suffering from severe gum disease. It is caused by plaque and can destroy the jawbone. Tooth brushing twice a day stops plaque build-up and prevents cavities.
Tooth crowding
It happens when the teeth are larger than the jaw size. Crooked and misaligned teeth can cause tooth decay. As we age, bone density naturally decreases and can lead to our jaw bone shrinking. There are several treatment options including braces and aligners.
3 Main Benefits of Adult Orthodontic treatment
Improved oral health
A lot of you may ask, how so? Not brushing your teeth properly can result in bad breath. When there is overcrowding and misaligned bites, our oral hygiene is obstructed. As a result, people with crowded teeth usually suffer from inflammation of the gums, tooth loss, and other periodontal disease.
Adult orthodontics treatment can be more effective
The biggest difference between adults and children/teens is that adult teeth and jaws are fully developed, while children's teeth and jaws are still growing. Even so, when orthopaedic devices are used, teens find it challenging to keep up with a good oral hygiene routine. Whereas adults tend to be more motivated and obedient to maintain optimum oral health, which leads to the treatment becoming more effective.
You have more options
There are plenty of invisalign options from which you can choose to help you push your teeth into proper position. If you don't want to go with the traditional braces, there are many options to go through, such as clear braces, lingual braces, clear aligners, etc.