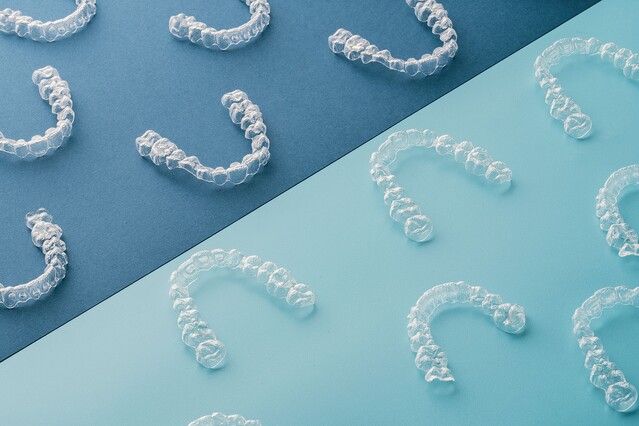 Benefits of Digital Orthodontic
General
Are you tired of sitting in the chair waiting for the impressions to be done? Digital orthodontic provides a perfect option for straightening teeth with absolute accuracy and in less time without any discomfort to patients. The use of advancements in orthodontics technology can help you to achieve a straighter and healthier smile.
Tech advancements are expanding the horizons of conventional treatment with the utilisation of new techniques in this industry. These advancements also greatly enhance efficiency and additional alternatives that are useful to improve the quality and speed of orthodontic treatments. Orthodontists can now finish cases ahead of schedule and provide you with a lot of new dental technology.
3D Orthodontic Technology
Three-dimensional imaging is vastly improving patient well-being and provides a more comfortable process. Using 3D imaging technology, we are now able to view the state of your teeth and jaw accurately and quickly develop treatment plans.
Regular X-rays only provide us with two-dimensional images of a patient's dental structure. Thanks to 3D CAD/CAM imaging technology, we can use computer-aided design to improve the manufacture of dental restorations with digital scans. This provides numerous advantages for both you and your orthodontist. Digital scanning provides a cleaner method and usually takes less than 5 minutes.
With the help of digital imaging, we can have access to a more detailed image of a patient's oral structure and provide an essential basis for dental filling, implantation, and orthodontics. They can also be digitally adjusted in real-time. This 3D model then goes to the fabrication lab instantly and is used by your orthodontist to come up with a treatment plan necessary to fix issues such as gapped teeth or crooked teeth.
Digital dentistry can make your visits to the orthodontist much quicker and comfortable. In the past, it took hours for an orthodontist to examine moulds until they had enough time to harden and dry. It also used to take weeks to receive everything back after sending the scan results.
Treatment visits are reduced. By eliminating unnecessary movements associated with previous methods, digital treatment planning allows for a more efficient treatment experience.
Digital Orthodontic Services
We have always strived to be at the forefront of the industry and are continually improving our methods to reduce costs and save more time for patients. This industry, like all industries, has gone through significant changes in their methods and technological improvements over the last decade.
Our latest technology involves a designated 3D scanning and 3D printing which allows us to have access to a more detailed image of a patient's oral structure to produce highly accurate and clinically consistent treatment solution.
Our 3D printing technology also allows direct printed mouthguards, dental models from STL files, indirect bracket bonding trays and even now clear aligners! Using softwares like SureSmile, you can fabricate your own aligners for a fraction of the cost and within hours!