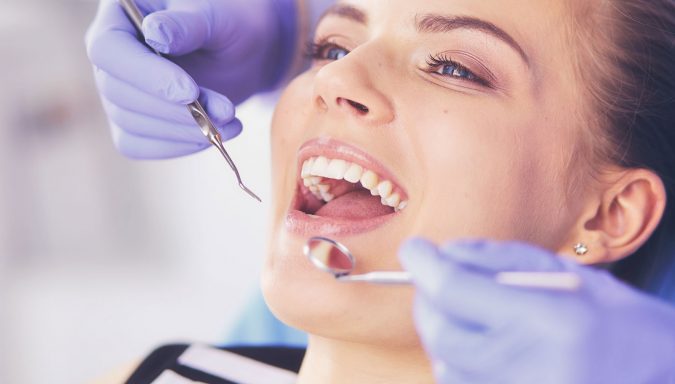 Best Orthodontic Courses For A General Dentist and Why
General
Stressed about not being able to find good and affordable orthodontics courses? We got you. We are pleased to provide you with some orthodontics courses that we find very efficient and helpful to take into your consideration.
Objectives
Gain comprehensive, clinical and instructive knowledge of orthodontics
Properly define and describe dental malocclusions.
Develop an adequate treatment plan.
Minimise risks and medicolegal claims
Deliver effective and efficient orthodontic treatments
We're sure you've come across these two advanced orthodontics courses, here are more insights that can help you to gain a better understanding of them.
IAADENT's Comprehensive Orthodontic Course
Course Overview
A series of 8 sessions is designed to establish a foundation on orthodontics, it takes about 8 hours per session. Their main goal is to assure participants to be able to confidently diagnose cases, take appropriate records, and have the knowledge to develop a competent treatment plan.
Reasons why should you enrol in this course?
To gain a better understanding on classifications of malocclusions.
Learn from Past Presidents of the International Association for Orthodontics in a small setting with individual attention.
Enhance understanding on different types of pain and early treatments to confidently diagnose cases.
Learn how to apply conventional braces and their alternatives.
Summary of Topics Covered:
Session 1 – Understanding Aetiology of Malocclusion and Diagnostics
Session 2 – Diagnosis Continued. Early Treatment & Introduction to Appliance Therapy
Session 3 – Treatment Planning. Class II Correction and Mechanics Functional Appliances
Session 4 – Continued Straightwire Mechanics
Session 5 – Alternative to Conventional Braces
Session 6 – Introduction to Pain
Session 7 – Pain-Sleep Interactions
Session 8 – Banding and Bracketing Errors
What they don't have
Orthodontist-led training and 1-1 orthodontic coaching
Alumni support after the course
Accredited or nationally recognised training in Australia and beyond
Comprehensive education on clear aligners, emerging orthodontic technologies and their applications in the real world.
Flexibility to start at any time you wish
Access to 24/7 case discussion forum app with professional orthodontists and a large number of other practitioners giving valuable feedback to your questions.
Access to an online dentistry library
Self-paced sessions to suit your lifestyle and time constraints
100% online course
Focus on clear aligner treatment and digital / virtual orthodontic technologies
Access to letters, templates, in-office demonstration and protocols online from an experience clear aligner driven orthodontist
1-1 alumni support and coaching after the course
Corporate giveback pledge and mission
Cost:
Pay per session
OrthoED Mini Masters
Course Overview
OrthoED Mini Masters covers efficient and high quality modules, delivered by world-leading, myth busting orthodontist Dr Geoff Hall, who brings 30 years of experience in completing over 10,000 cases. It is a fully accredited 2-year orthodontics course that will guarantee you a post-graduate diploma. Participants will learn to think for themselves, including foreseeing problems before they arise, choosing which cases to treat and method to treat the cases.
Reasons why should you enrol in this course?
1 on 1 diagnosis, and treatment planning sessions (1hr.)
Complimentary online case support from Dr. Hall himself.
Free access to recorded online modules
Real case support from real people
Summary of Modules:
Module 1 – Diagnosis, treatment planning, risk management, and the art of excellent case presentation
Module 2 – Conventional and unconventional straight wire mechanics
Module 3 – Early orthodontic treatment, including facial growth and dental development
Module 4 – Clear Aligner therapy – Master the essentials for predictable, efficient, profitable and high quality outcomes
Module 5 – Aesthetic and accelerated orthodontics, TMJ and sleep apnoea
Module 6 – Advanced biomechanics
Module 7 – Management of severe skeletal and dental discrepancies
Module 8 – IDT and management of difficult orthodontic problems and malocclusions, Digital Smile Design (DSD)
Module 9 – Advanced Aligner Course
What they don't have
Accredited and nationally recognised qualifications in Australia and beyond
Strong focus on clear aligners such as that is broad and involves many appliances such as Invisalign, Spark, AngelAlign, SureSmile, etc.
Experienced specialist orthodontist lecturer like Dr Vandana Katyal, with over 1000+ clear aligner cases treated.
Time efficiency or cost effectiveness for the busy dental practitioner
100% online content with no travel required
Self pace with ability to complete diploma in 12-18 months
Coaching and mentoring available via 24/7 chat forum
Flexibility to start at any time you wish
Alumni support after the course from education to coaching
Affordability
1200 hrs orthodontic lectures and volume of learning
Scholarships and new graduate rebates
Complimentary Ebook "Handbook of Digital Orthodontic" with letters, templates, protocols and step by step guide on patient management with clear aligners and virtual technologies such as Dental Monitoring.
Access to online in-office demonstration and protocols from an experienced clear aligner driven orthodontist
Independent industry support and endorsement via Skills IQ and ASQA.
Corporate giveback pledge and mission
Cost:
$27,300 + GST ( Almost double the cost and double the time compared to BOSS diplomas)
Postgraduate Diploma in Orthodontics $5000 + GST
Now that you've gained more information about these two courses. We are willing to tell more about our courses. Our courses are better than any other courses, due to its flexibility to start at any time you wish and self-paced to suit your lifestyle and time constraints. It is a perfect course for beginners and advanced learners as the level is adjusted during the 1-1 coaching with an orthodontist instructor. We offer a 24/7 availability for participants to ask questions 1-1 and discuss cases directly with Dr. Vandana Katyal, Orthodontist and Course Director via a secure forum.
The 10905NAT Diploma is a 12-18 month program, flexible and takes 7-12 hours per week of your time. It is evidence-based and focused on problem based learning with a high volume of cases diagnosed and treated with clear aligners – all presented for you in video formats via a 24/7 e-learning portal. You will also have access to our case discussion forum app with a large number of other practitioners giving valuable feedback to your questions.
If you're interested in developing an effective and efficient dental practice with clear aligner treatments as well as emerging orthodontic appliances and techniques, feel free to click the link below to enrol now.
Intended vocational, community outcomes of the BOSS diploma course
The purpose of the course is to address the needs of registered dental practitioners undertaking simple to moderate orthodontic treatments within their general practice.
Specifically, having completed the Graduate Diploma of Digital Orthodontic Treatments dental practitioners will be able to:
identify orthodontic cases suitable for their scope of practice (adults and children)
identify cases requiring referral to specialist orthodontists or interdisciplinary needs
diagnose, plan and treat orthodontic cases, identified within their scope, with customised clear aligners
Safely and predictably:
diagnose cases within their scope of practice
develop orthodontic treatment plans of their cases
use 3-dimensional digital software and technologies in orthodontic applications
treat with orthodontic appliances, specifically customised clear aligners
offer orthodontics as part of a multidisciplinary treatment plan
'troubleshoot' unexpected orthodontic situations and problems
identify risks of treatment to patient and develop strategies to minimise them
use virtual orthodontic monitoring at different stages of orthodontics planning and treatment